Giving Back
Freezing for Food
Volunteer Sign-up
Two Weeks of Love is coming and we need your help!  From December 6th-10th, Freezing for Food will be collecting non-perishable food donations to benefit the Salvation Army food pantry.  Over the last 20+ years, Muscatine has stepped up to the plate, often providing over a 6 month supply in one food drive!
All we need are some happy hands to help receive the food donations at the semi as they are dropped off at Hy-Vee and Pearl City Media is willing to pay you for it!
If your organization provides a total of 6 2-hour shifts of coverage, you'll get a free ad in Discover Muscatine (up to 10 column inches – $250 value, limit 1) and shout outs on our social media pages.  If you cover 12 2-hour shifts, we'll go live you to talk about your business, why you wanted to be involved and what you love about Muscatine!
If you plan to make a donation and would like it covered, please schedule with Chris Anderson @ [email protected]
Businesses – To qualify for your marketing, please register each person individually and included the organization name.  Individual volunteers, leave blank.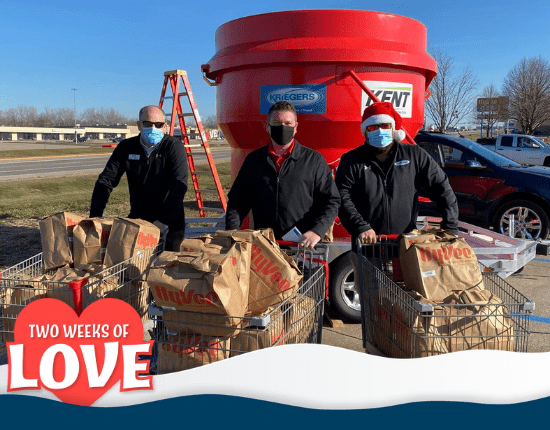 Step 1: Select A Date and Time
Choose a date between 12/5 & 12/9.  Select an available 2 hour shift from the options on the right and click signup.  You can register with your Facebook, Google account or email.  No passwords to remember.
Step 2: Recruit Your Friends & CoWorkers
Make sure to send this signup link to everyone you want to FREEZE with!
Step 3: Bundle up to Show Up
Make sure you bundle up and head out to Hy-Vee on the Bypass for your shift.  Check in at the semi near the Hy-Vee Gas station.
Step 4: Freeze for Food
All that's left is to put on a smile, help collect donations and load them in the trailer!